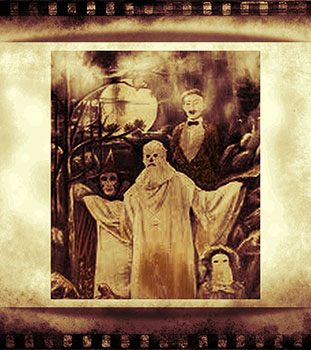 Please DO Feed the Ghosts
-By Debbi Decker
We are in the midst of a pretty dire season. We've only just made it past the dog days of summer and are thinking thoughts of fall, cooler weather, football, and our favorite of all holidays, Halloween. Don't get too ahead yourself though. Right now you better be feeding the ghosts.
We are smack dab in the middle of a period that is recognized by the Buddhist tradition as the "Hungry Ghost Month". Based upon the lunar calendar, this period usually starts in July. However, this year (2015) it started on August 14 and will end September 12.
Hungry Ghosts are believed to be the souls of the evil dead that reside in Hell, condemned, due to the sins they committed, to suffer eternity feeling hunger. Some souls will be hungry for wealth, some revenge, and some simply for food. Once a year, during the seventh lunar month, the gates of Hell are opened and these souls are released to roam the earth.
So, you are probably thinking that you have already missed half of the month and are saying "so what?" It is never too late to get on the right side of these spirits. Just as you ward your homes against the usual bad actors, you need to up the stakes during Hungry Ghost Month. Here are a few tips and things you can do to be sure that everyone is happy, both corporeal and incorporeal:
Burn fake money. Called "Hell Notes" or Joss paper. Do this in front of your home, your business, or anywhere else you want to protect. Never ever pick up any money you find on the ground during this period. That money belongs to the ghosts. Give money freely to charities and to the living during this time period.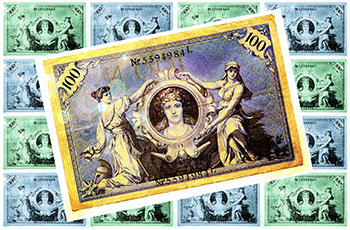 Leave offerings of food and drink outside your home (be nice and use good plates and glassware). This should be left far enough away from your normal pathways so that you do not encounter any of the local wildlife that may investigate that tasty chicken leg. Never ever chase away any animals or bugs that might be near or on the offerings, and never touch the offerings after you have left them out for the spirits until the Hungry Ghost Month is over. Then you may clear away whatever is left. Do this respectfully, perhaps putting the remains in a compost pile. You may either destroy or ritually cleanse the plates and glassware and put all away for next year. I personally think it would be nice to have a small selection of pretty dinnerware and glassware to be used solely for rituals such as these.
Burn incense inside and outside the home. Rock salt sprinkled at doorways and on windowsills will keep the spirits from entering. Try not to conduct new important business or start new projects during this time. However, if a project or business venture was started before August 14, you can continue to move forward.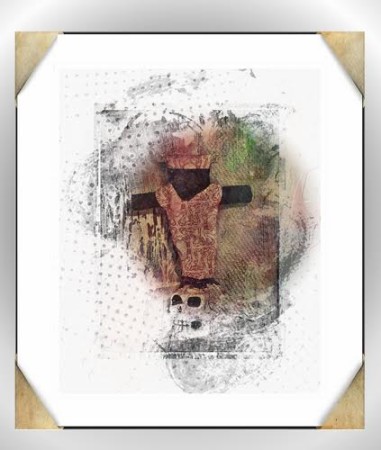 Never ever kill an unusual insect or bug inside your home during this time (roaches being the exception). It is believed that those unusual creepy crawlies could be reincarnations of your ancestors and they are simply stopping by to check things out and to say hello.
No whistling, going out alone at night, or hanging laundry out to dry. Any of these activities will bring attention to you and the spirits may decide they like you and move in. If that happens, you might have to have your home cleansed or exorcised by a professional. Wear a protective amulet during this time and have it cleansed when the period is over.
Following these tips will leave you unscathed, and the Hungry Ghosts will, with toothpicks in their mouths and money in their pockets, travel back to lounge on their couches in Hell to bet on a little after dinner football.
Sounds like Thanksgiving to me.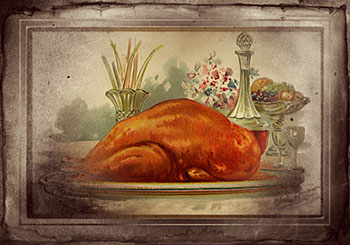 Debbi Decker is proprietor of Crazed Poppet Creations Art & Assemblage Emporium. Check out her artist page to find links to her shop and blog to read more of her writings. Visit again next month for the telling of hauntings and ghostly tales by Debbi Decker.