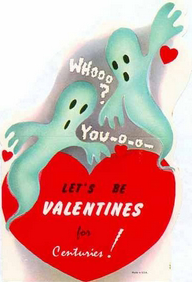 Crossing Over -By Debbi Decker
Usually when you hear that term, it is in connection with death, ghosts, and other paranormal events. But I can't help using that term for my recent vintage discoveries.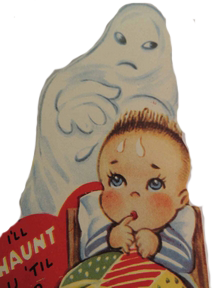 I collect images and post cards from the Victorian era to around the early 1960s to incorporate into my art. With Valentine's Day just around the corner, I was interested in finding some old Valentine images to add to what I already have. It's not a favorite holiday of mine, and I rarely do create anything in that genre, but I enjoy looking at the old Valentines, and sometimes find quite interesting and unusual images to add to my collection.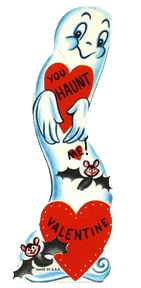 It is not unusual to find spooky images in connection with Christmas. After all, there is Krampus and so many creepy Santa Claus images. But, imagine my surprise when I stumbled upon Valentine images chock full of Halloween and spooky images and references! And a Valentine that references fairies and elves too. Wow, talk about crossing over!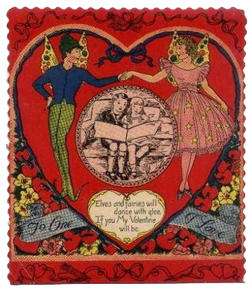 The images included in this post are from the late 1950s and possibly as late as the 1960s. Now that I have found these, who knows, maybe I can rouse myself to create a spooky hauntingly beautiful Valentine item for next year! I know that I will now be searching for more!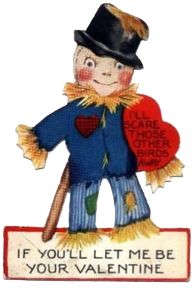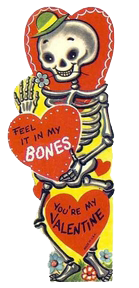 Debbi Decker is proprietor of twistedpixelstudio Art & Assemblage Emporium. Check out her artist page to find links to her shop and blog to read more of her writings. Visit again next month for the telling of hauntings and ghostly tales by Debbi Decker.