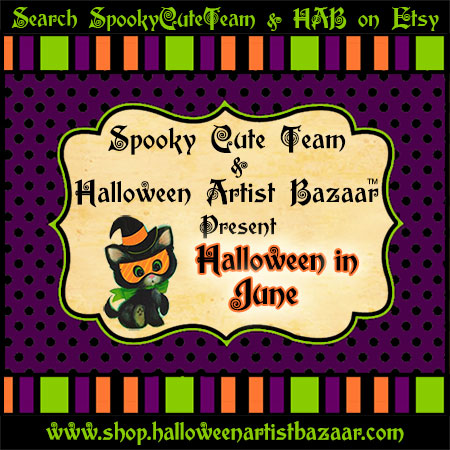 Longing for crisp Autumn evenings, warm cider and candy corns? Do Jack o lanterns and witches dance through your dreams? Can't wait to put on your costume and celebrate Halloween? We have the remedy you need!
Spooky Cute Team and Halloween Artist Bazaar bring you Halloween In June 2015!
Search HAB Halloween on Etsy and visit the HAB catalog,
search Spooky Cute Team on Etsy to find Halloween in June!
Below you will find items for sell from members of Halloween Artist Bazaar and HAB members who also belong to Spooky Cute Team.