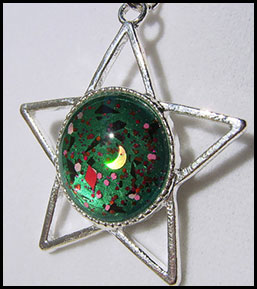 Featured Artist:
Twinkleberry Cottage: Twinkly, sparkly faerie jewelry and Fairyland Fragrances from the magical shoppe of Twinkleberry Cottage.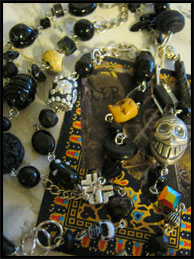 Featured Artist:
Jan's Beads: Day of the Dead collides into Steampunk while rounding a Gothic jewelry corner. Skulls,diablos,crucifixes and Halloween merged into wearable spangled art.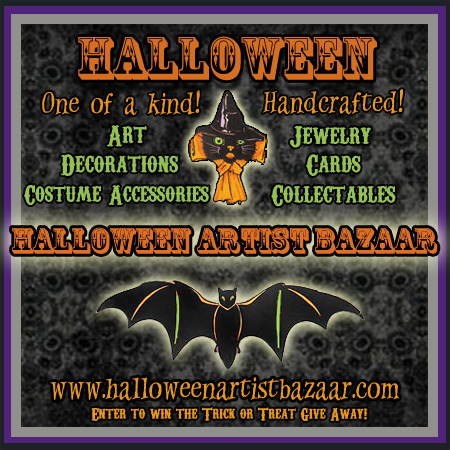 Search HAB on Etsy to find more handcrafted one of a kind items from Halloween Artist Bazaar members.
Enter to win the Trick Or Treat Give Away to win the Trick Or Treat bucket filled with art treats from contributing Halloween Artist Bazaar artist.
Halloween; pop corn balls, caramel apples, bags of well earned candy, being out late on a school night, witches night when ghost and goblins abound, black cats and skeleton bones, haunted houses and jack o lantern smiles!