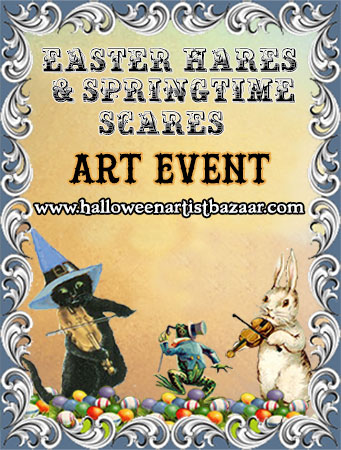 Time for Easter Hares & Springtime Scares!
What happens when Halloween artist create Springtime art? An eclectic and unique mix of Easter art mashed up with Halloween. Participating Halloween Artist Bazaar Artists have created special edition pieces for the 2015 Easter Hares & Springtime Scares art event. Take the links to see where to buy Springtime Scares art. Want to win a one of a kind basket filled with Springtime Scares? Enter here!
HAB Halloween art on Etsy, visit HAB artist websites and find handmade Halloween, holiday art and curiosities year round through the HAB shopping catalog!