Halloween Mandala Color Activity-By Katrina Sosnowski
Hi everyone and Happy Spring!
Halloween is still a few months away but in the meantime we can have some fun. I'm sure everyone has seen all the amazing adult coloring books that are popular right now, I know I have a few of them in my collection. I thought it would be fun to have something with a taste of Halloween to color so I created this fun Halloween Mandala. A Mandala is a piece of artwork made up of intricately drawn patterns contained in a circle or square shape. The word Mandala is a Sanskrit term for circle or discoid object. Have fun with this and be creative! Use anything you want to add color to the Mandala, we would love to see your finished artwork!
-Katrina from Gothbunny
Instructions:
Right Click on the image below and save to download.
Print and color the Halloween Mandala in any medium you wish, either by hand or digital.
HAB would love for you to share your Halloween Mandala with us!
If coloring by hand scan or take a clear photo and send us a jpeg of your finished Halloween Mandala.
Post it to our Facebook page. https://www.facebook.com/HalloweenArtistBazaar/
We'll post the finished Halloween Mandalas in a special gallery for all to see.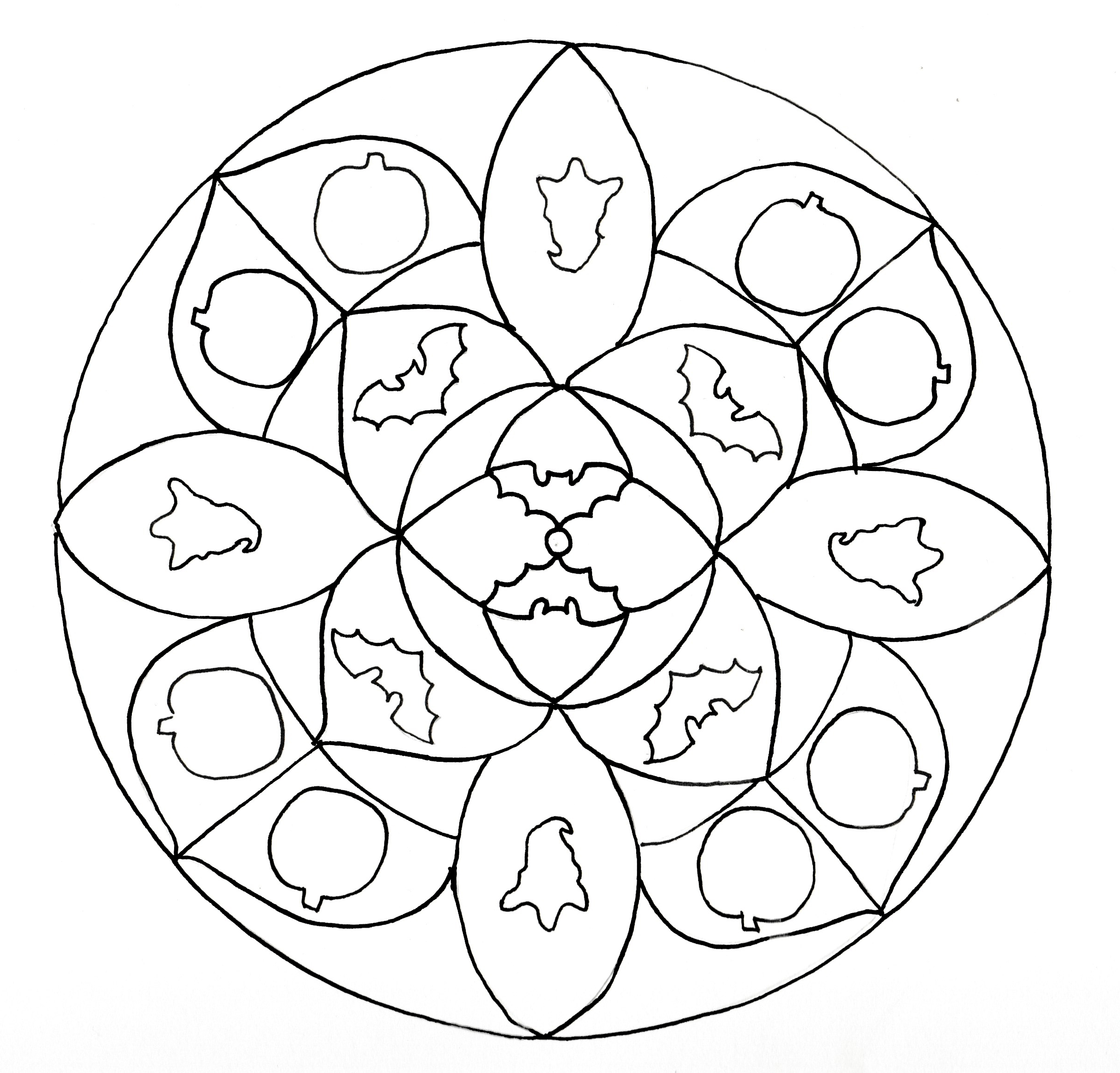 Katrina Sosnowski is proprietor of Gothbunny Gifts that scare and sparkle. Check out her artist page to find links to her shops and her fine sculpted jewelry and gifts. Visit again next month for more from HAB members contributing to the Spooks Gazette.