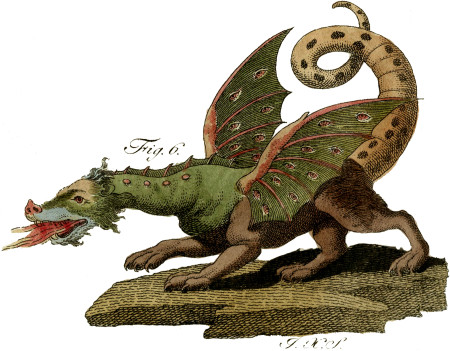 Creative Inspiration and Dragon Making -By Katrina Sosnowski
One of the things I like about creating art is you never know when you will be inspired to try something. The other day I was at the grocery store and noticed they put some big plastic decorations for Halloween out for sale and that made me think how fun it would be to have something for the porch this year. I started thinking about it and remembered that I had a book at home with a project in it that would be perfect! Something, that would be fun to make and be better than buying something. I am going to make a Dragon! I have this wonderful book that I got for Christmas and it is time to play with it.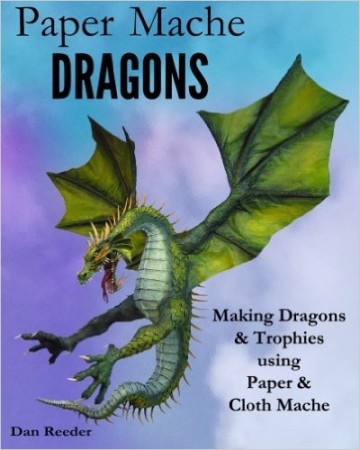 This is a great book. It has lots of great information and is easy to follow. The author Dan Reeder will amaze you with what you can do with newspapers and glue! You can find this book on amazon and he has a website with videos of his dragons coming to life. Even if you don't want to make a dragon his videos are inspiring and fun to watch. The book takes you step by step to made a full size dragon from basic construction to painting and finishing touches. There is also a section on making a trophy. Don't we all want a dragonhead mounted over the fireplace? Now we can make one!
If you want to make a paper mache monster instead Dan has you covered! His other book is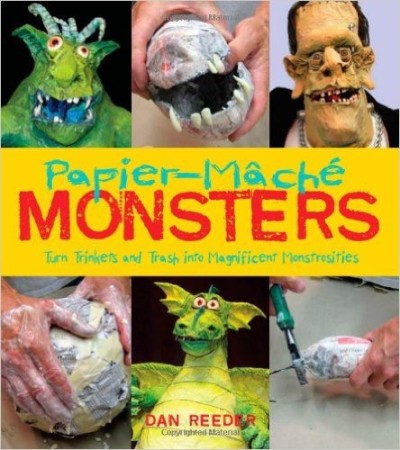 Katrina Sosnowski is proprietor of Gothbunny Gifts that scare and sparkle. Check out her artist page to find links to her shops and her fine sculpted jewelry and gifts. Visit again next month for more from HAB members contributing to the Spooks Gazette.