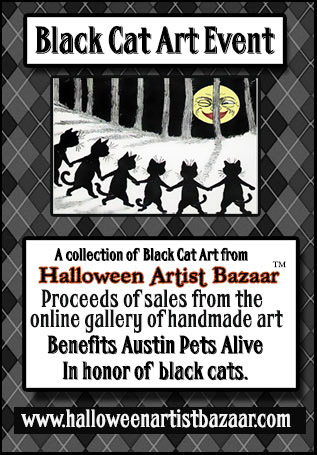 Halloween Artist Bazaar Black Cat Art Event and Benefit 2015!
Participating members of Halloween Artist Bazaar have created special edition artworks and are donating proceeds to sponsor black cats through Austin Pets Alive! Take the thumbnail links to purchase any of the items below and a donation will be made to help sponsor an elder black cat within the Austin Pets Alive! foster system.
These funds will go towards spay/neutering, medical and feeding cost for black felines. Black cats are the hardest to place in homes and usually the first to be euthenized in animal shelters. Austin Pets Alive does all they can to keep these magnificent kitties alive and healthy so that they can be someones forever companion. Please help in our efforts to raise awareness of how wonderful black cats are and help keep them safe! You not only will be buying a unique piece of one of a kind art to cherish, you will be doing real and permeant good for a special black cat!
Read about the cultural history and myths surrounding "The Black Cat" here.
Visit Austin Pets Alive! and Visit America Pets Alive! to find out how you can help black cats and make help make your city or town a no kill community!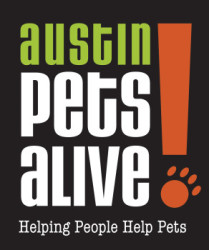 Below you will find items for sell from members of Halloween Artist Bazaar with proceeds going to help black cats!