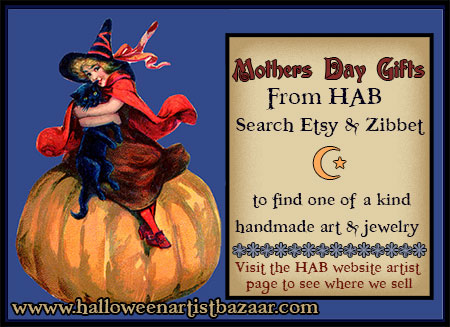 Mothers Day gift offerings from HAB, if you need an alternative gift for your mom we have it. Not all moms are mainstream, some are punk, Goth or rockabilly. Some are magical and whimsical. Some are Halloween collectors. We have offerings to say Happy Mothers Day!
Find where Halloween Artist Bazaar Artists are selling there wares on the Artist Page.

Gifts for the goth mom treasury of goth and punk Mothers Day gifts

Gifts for the whimsical mom treasury of Whimsical Magical Mothers Day gifts.

Gifts for the Halloween collecting mom treasury of Halloween collectibles.