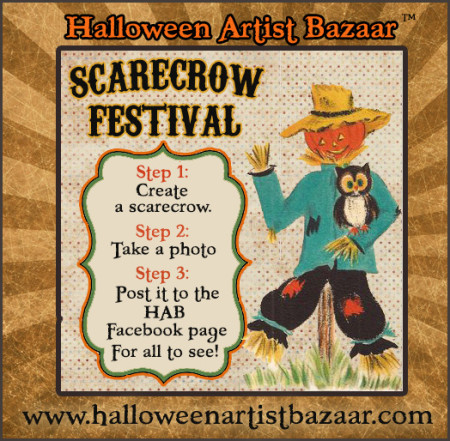 Welcome to the 2016 Halloween Artist Bazaar Scarecrow Festival! We're paying respect to the guardians of the pumpkin patch by putting them on display for all to see! Here you will find scarecrows created by participating HAB members and our friends and followers.
Want to see your own scarecrow as part of the festival?

Step 1: Create your very own scarecrow in what ever medium you would like. Make it scary, silly, pretty or spooky.
Step 2: Post a picture of your scarecrow on our Facebook page wall for all to see!
Step 3: Your scarecrow will migrate to the online Scarecrow festival page and be featured in the scarecrow gallery.
To learn more about the history of scarecrows visit this article The Scarecrow
Have fun and be creative! We can't wait to see all the wonderful scarecrows!
Scarecrows presented by the following:
Jan's Beads
Twilight Faerie
Harvest Moon Studios
Chad Savage
A Ryer Studio
Art By Sarada
HAB online shopping catalog: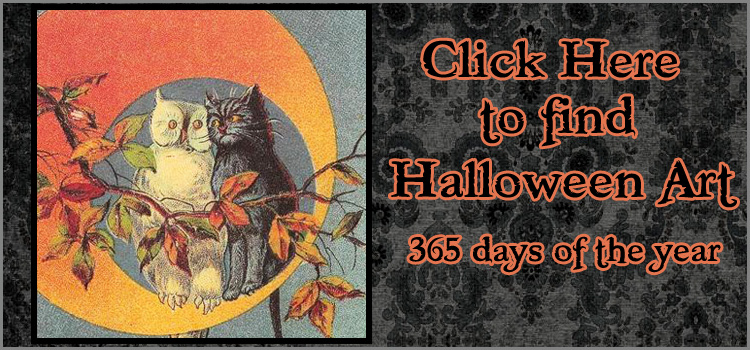 HAB on Etsy: