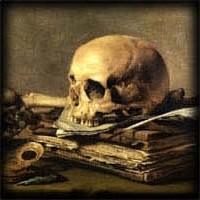 An Accidental Haunting-By Debbi Decker
I have often wondered what it would be like to be a ghost. What would I do, who would I haunt? I suppose it would depend upon how I left this mortal coil. Sometimes I think I would like to hang around, maybe play practical jokes on my loved ones. But what if that were not the case? What if I were caught in some kind of time warp, where I would be doomed to repeat things over and over?
There is a type of ghostly activity called a residual haunting. The ghosts re-enact the same events repeatedly. Think of it like a taped show that you watch or a song you play again and again. Examples of a residual haunting would be seeing Civil War soldiers marching on the anniversary of a battle in a particular area. Or the screams heard yearly in Hampton Court attributed to Catherine Howard as she was being dragged away to prison on the orders of Henry VIII.
Years ago, I used to travel to visit my mother in South Carolina every April 16th. I would get up in the wee hours and begin my journey. Flying down the road, my car windows would be open, and my music would be cranked to full blast. Rarely would there be anyone on the road with me, maybe a trucker or two, here and there.
I would pass this little farmhouse right around 4 A.M. every single year. The house would be completely dark, the inhabitants sound asleep. Imagine, being woken up each year at the same time to music. At first it comes softly, and then rises in volume, only to fade away again. The way the house was situated, the headlights on my car would not have been seen.
Years later, it crossed my mind that the people who lived in that house might have thought that they were the victims of a haunting! I imagined that they would wake up, confused, and a bit frightened. I could hear the conversation in my mind, something along the lines of "Pa, there's that music again! Its April 16th and its come again! Same time too! I swear we got a ghost in here!"
I stopped my annual journeys some time ago. But, sometimes I remember the little farmhouse and I wonder, do they still listen for the music? Did they ever wait up and watch to see exactly what it was? In all likelihood, they probably never heard me pass by. Its fun to think that I could have been an accidental haunting and it sure gives me a chuckle to think about it.
Debbi Decker is proprietor of twistedpixelstudio Art & Assemblage Emporium. Check out her artist page to find links to her shop and blog to read more of her writings. Visit again next month for the telling of hauntings and ghostly tales by Debbi Decker.