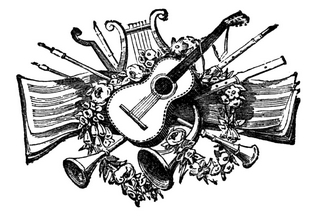 The Magic of Christmas
-By Debbi Decker
The Christmas season is officially here. Though you would have thought it had actually arrived back in September. It seems that the stores are filling their shelves with holiday cheer earlier and earlier each year. Halloween and Thanksgiving seem to have taken a back seat to this day of all days. In my town, Halloween and Thanksgiving are given a shelf or two, while Christmas takes over the entirety of the rest of the space.
Christmas is a hard season at times for those who walk the Pagan road. Though I was raised in a religious home, Christmas does not resonate with me. The modern version of it anyway. Oh, don't get me wrong. As a child, I did indeed embrace the belief in the Child born on this day. But I also embraced the magic of the season. Waiting for those hoof beats on the roof, hoping to get a glimpse of Santa. We had no chimney so I knew he had to use the door. And every year, we would gather round and listen to the reading of "The Night Before Christmas". My head was full of babes in mangers, angels, elves, flying deer, sparkling snow, and Ho Ho Ho's. Then, I grew up. And learned that there is no "real" Santa. That the Child was probably not really born on this day but rather in a warmer month earlier in the year. Christmas lost its magic for me and that is the most important word here. Magic. I lost the magic. And it made me sad. Without the magic it was just another day, though for some it is the highest of all holy days. To be honest, there were times I did envy others for the beliefs that I just could not wrap my soul around.
Years went by and as I became more grounded in my beliefs, I realized that I could indeed still find the magic of the season. So many traditions that we all follow are of ancient origin, created to honor the divinity in all of us. I began to light the candles for my ancestors. Burn a Yule log for protection and warmth. When I decorate a tree, adorn the house in greenery, and hang the new mistletoe (and burn the bunch from the prior year), it is to honor Mother Earth for gifts she gives us through all of the seasons. The ornaments are full of symbolism, creating a magical space. Stars, moons, suns, fruits and musical instruments. Just to name a few. A tiny elf or Santa will peek out among the branches to remind me of the magic of my childhood but also to symbolize the idea that we can all give something (no matter how big or small) to others. I can sign a carol and feel the joy of releasing those notes to the universe and let my voice be carried upon the wind.
I cook food for my loved ones, making sure that I stir clockwise rather than widdershins, while chanting the word "love" in whispery breaths. Make gifts to give to others, each one of a theme chosen to honor that person. I take the early darkness of the days into myself and use this energy to plant the seeds of what I want for the year to come. When my family gathers, we share our food, our memories, and our hopes and dreams. Sometimes we still read "The Night Before Christmas" to our little ones. We will nurture the idea of Santa and the magic of it all for as long as possible. And when the little ones grow up, we give them the ability to grasp the magic of another "age" and our hopes that our traditions will be carried forward.
My ways are not your ways perhaps. They may not resonate with you. We do, however, all of us have a common theme that we can all recognize and hope for…. Peace on Earth and Goodwill to All Mankind.
Bright blessings on you and yours on this day and all of the days of the year.
Debbi Decker is proprietor of Crazed Poppet Creations Art & Assemblage Emporium. Check out her artist page to find links to her shop and blog to read more of her writings. Visit again next month for the telling of hauntings and ghostly tales by Debbi Decker.