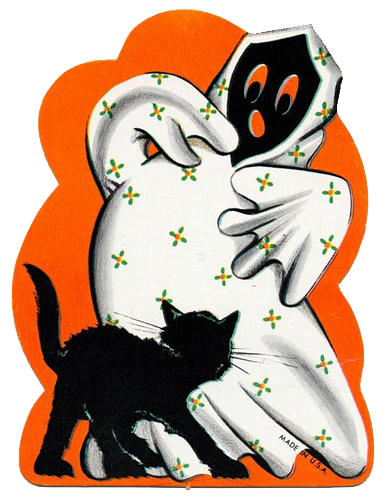 EEKS!-By Robyn Madison
Eeks, What Was That? …I Don't Think I Want to Know!
I'm a little obsessed with TV shows about paranormal subjects. I frequently tune in to such shows as my little guilty pleasure. My husband looks askance and goes to another room when I do. And there is a wealth of spooky reality shows on television – Ghost Hunters, Paranormal State, Haunted Collector, The Long Island Medium, Ghost Adventures, Celebrity Ghost Stories – to name just a few of those I can think of off the top of my head.
While I have had my own experiences with various psychic phenomena of which mediumship, i.e. contact with disembodied spirits, is a type, the more hair-raising contact [with those who have left our plane of existence] that is ghost hunting is something different all together. I have to admit, while the concept of ghost hunting is titillating to me – I'm sure I'd run away screaming if I personally experienced the first sign of ghostly activity. So, I'd rather watch someone else do it at a very safe distance through the airwaves.
Oh, I have all the buzz words down. I know all about EVP's, EMF's, orbs, full spectrum infrared cameras, spirit boxes, full-body apparitions, residual hauntings, intelligent entities, poltergeist, etc. (But again, all at a safe distance.)
I'd just love to be a fly on the set of one of the paranormal reality shows just to see what is real and what is staged or even fabricated. It really does not seem possible that paranormal activity will just happen on demand as is often portrayed in these shows. And while some of the supposed "evidence" certainly looks convincing, there is undoubtedly a bit of chicanery involved to close out production of any one episode.
That being said, it still gives me a little thrill to hear an electronic voice recording of something in the Lizzie Borden house in Fall River, MA saying "…but I was a good daughter!", or misty figures of soldiers appearing while investigators film at Gettysburg, PA, or a flashlight being knocked out of an investigator's hands by an unseen force at the Stanley Hotel in Estes Park, CO (setting of The Shining).
But I think being a distant spectator (not spector!) is about as far as I'm willing to go. That, and maybe working off some of my curiosity about other-worldly things through my artwork as a member of the Halloween Artist Bazaar. As members of this consortium of artists, we all have a certain fascination with things paranormal. We are perhaps offering a little peek through the "veil between the worlds" through the sometimes bizarre things we make. After all, Halloween is the time when that veil is the most penetrable, thus it is our main theme.
Bringing that sense of something extra-sensory versus what we experience in everyday life into our artwork, with a sense of humor and whimsy to mitigate any true evil, is a common theme among the HAB artists. Each artist works out in her/his own way a curiosity & fascination with things a shade darker than daytime allows.
So, I think I'll just keep my ghosts in my art and not go seeking them out myself, how about you? If I ever do encounter one, I'll let you know…that is, if I survive the experience…
Robyn is proprietor of Shrine Maiden. Check out her artist page to find links to her shop.