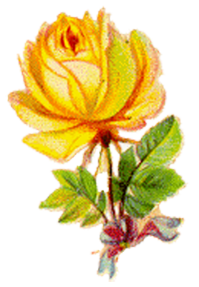 Offerings from Halloween Artist Bazaar collected in a treasury on Etsy.com
The beginning of May marks the calendar for ancient rituals of Spring and the midpoint between the Spring Equinox and Summer Solstice.  Some celebrate Beltaine others Walpurgis Night, The Festival of Flora or May Day. These celebrations have roots in antiquity and in some form or fashion have preserved over time and have modern rites that are still acknowledged today. Some folks stay true to ancient rituals others celebrate in modern form.
These seasonal May holidays under different names are celebrated usually from May first through May fifth, depending on ones beliefs and share common themes in their rituals.  They are celebrations of optimism for the coming of warmth from the sun and blessings for bounty in sowing and livestock as well as new growth and fertility. It is said to be a calendar threshold in which mystical entities like the Green man and faeries are free to roam the earth. Many celebrate with bonfires or candle flame, abundance of flowers as symbolism and as gifts, ribbons strung from trees or May Poles.