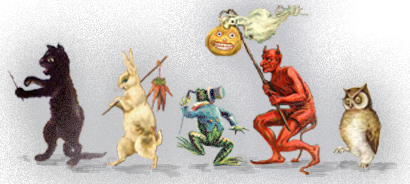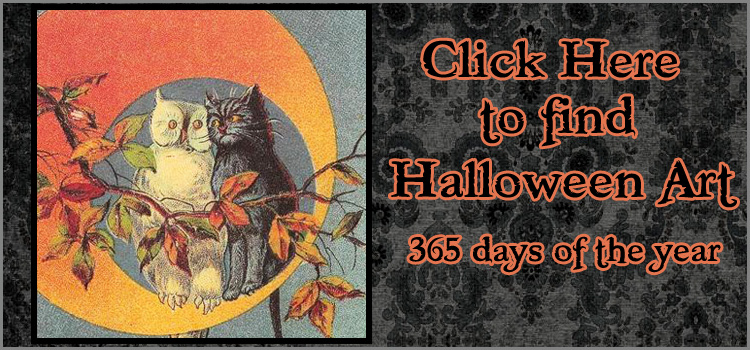 Shop Halloween Artist Bazaar Step inside and shop the bazaar! The place to find handmade original Halloween art direct from HAB members.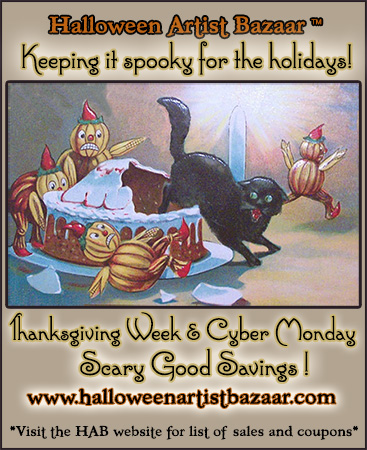 See the list of HAB shops offering discounts, coupons and savings for the 2014 Holiday season!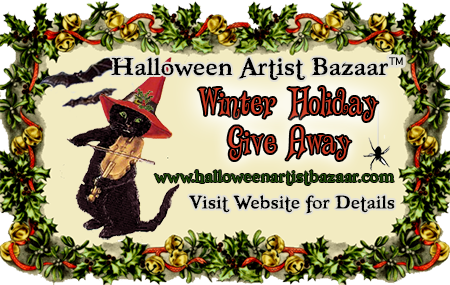 Winter Holiday Give Away 2014
The Winter Holiday Give Away has concluded.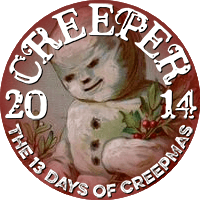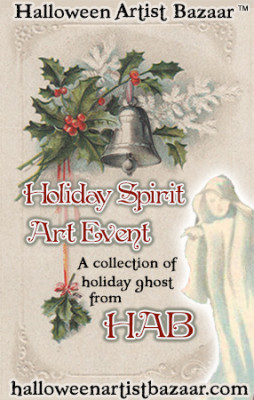 Holiday Spirits
Holiday spirits are passing through the Halloween Artist Bazaar website the month of December to spread holiday cheer! HAB Presents a collection of handmade Holiday Spirits and ghost.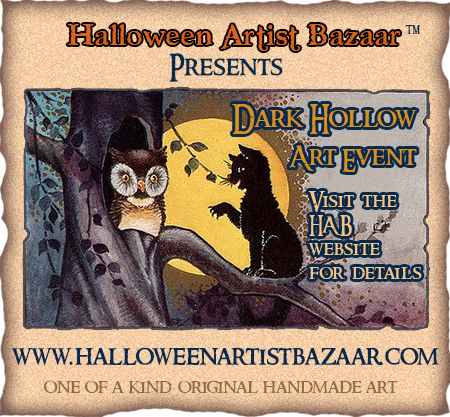 Dark Hollow Art Event
HAB Presents a collection of special edition art from the Dark Hollow presented by HAB members.
Featured Artist: The Felted Fey Holiday themed needle felted enchantments of flying mice, faeries witches and angels from the magical land of The Felted Fey.