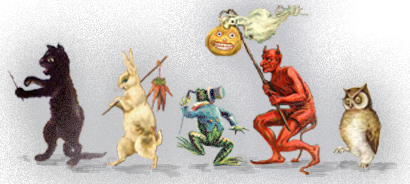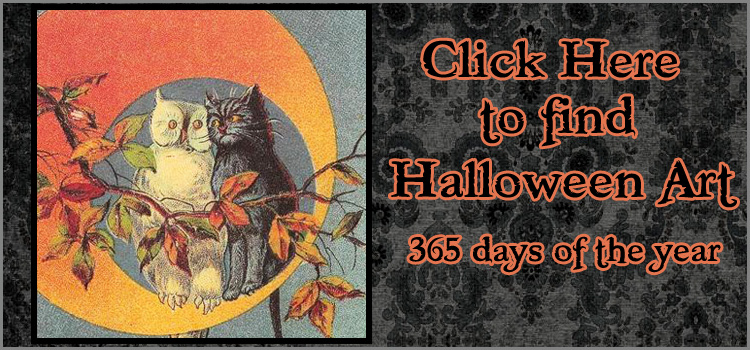 Shop Halloween Artist Bazaar Step inside and shop the bazaar! The place to find handmade original Halloween art direct from HAB members.
Featured Artist: Plum Batty The April 2016 installment of the series of conversations with Halloween Artist Bazaar members is with Caraole Eggum part of the sister team that is Plum Batty. The offerings are hand crafted fantasy sculptures, unique assemblage and one of a kind lampshades.

More HAB Videos by Deborah Decker.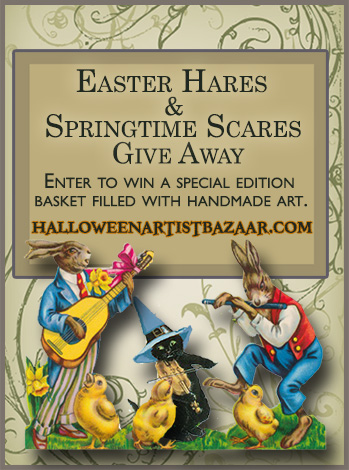 Easter Hares & Springtime Scares Give Away 2016: The Give Away has concluded.