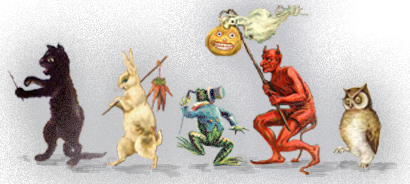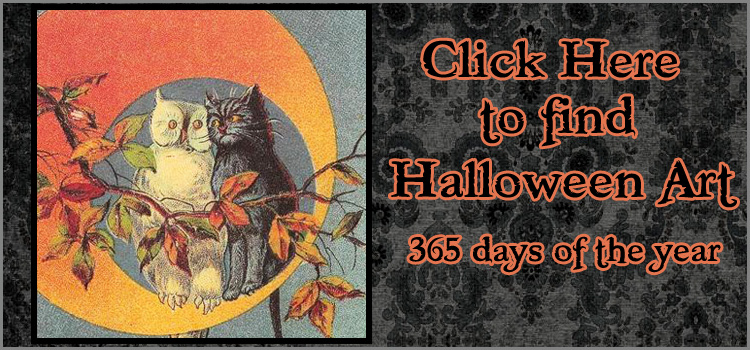 Shop Halloween Artist Bazaar Step inside and shop the bazaar! The place to find handmade original Halloween art direct from HAB members.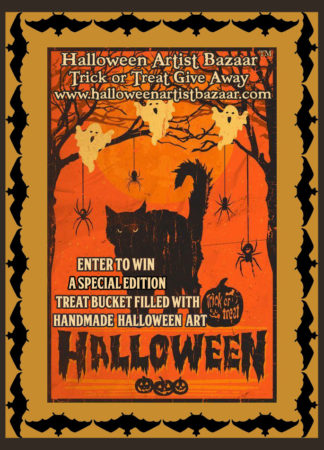 Trick or Treat Give Away 2017: Trick or Treat Give Away 2017 The 2017 Trick or Treat Give Away has concluded. A winner has been chosen. Thank you to all who entered!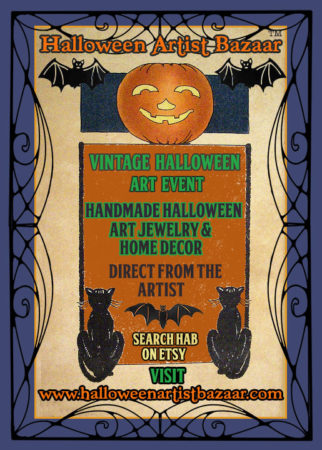 Vintage Halloween Art event 2017: Vintage Halloween Art Event 2017 A collection of vintage inspired Halloween Art to celebrate the Halloween season from HAB artists.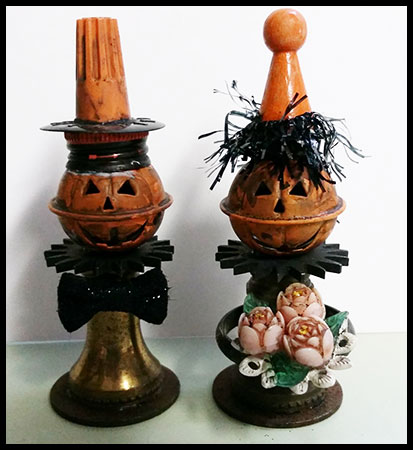 Featured Artist: PunkinPrims The November 2017 installment of the series of conversations with Halloween Artist Bazaar members is with Barb Rondello-Butcher of PunkinPrims, creator of charming assemblage punkin folk and doodler extraordinaire.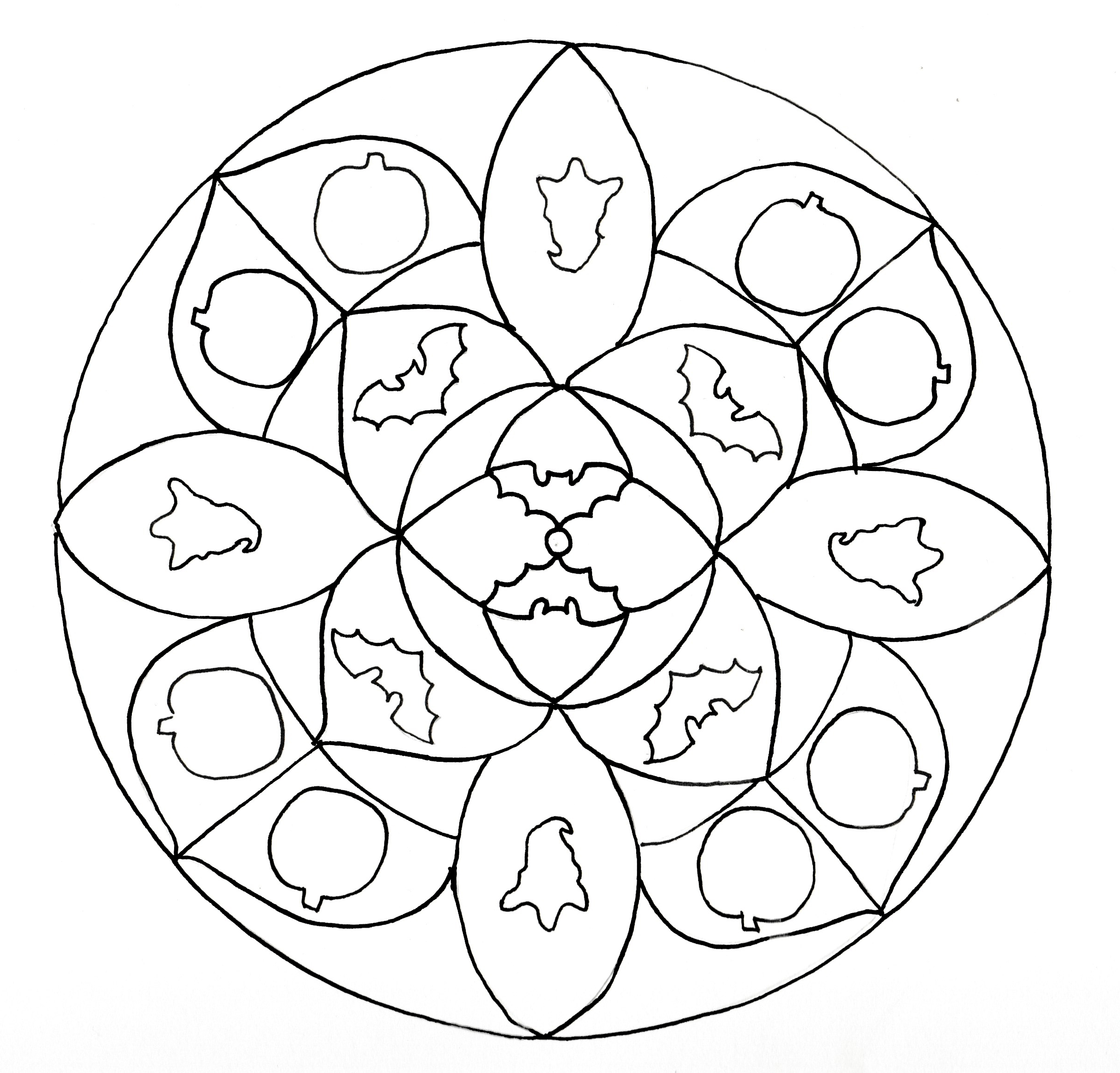 Halloween Mandala Color Activity: Download and color your own Halloween Mandala and see your art on the HAB website!

More HAB Videos by Deborah Decker.