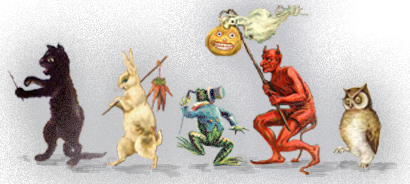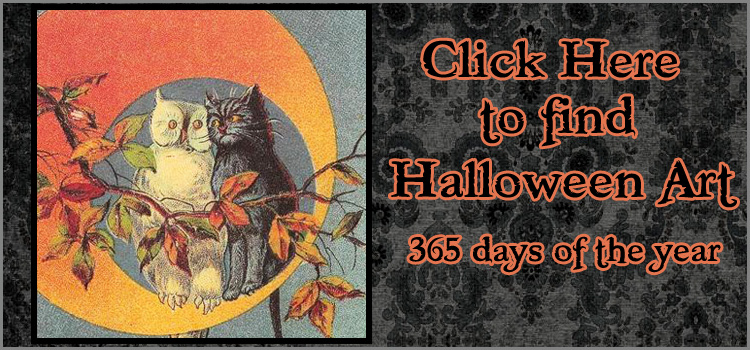 Shop Halloween Artist Bazaar Step inside and shop the bazaar! The place to find handmade original Halloween art direct from HAB members.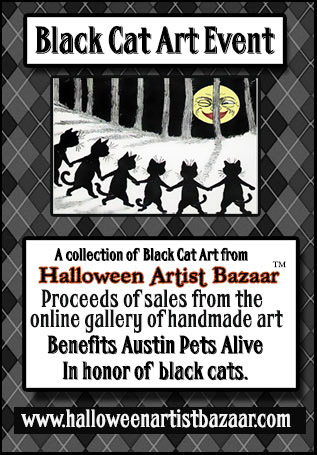 Black Cat Art Event 2015: Want to help homeless black cats? Visit the gallery of Black Cat art for sale from participating HAB members. The proceeds from the HAB Black Cat Art Event go to help Austin Pets Alive! in honor of black cats!
Featured Artist: Intricate Knot. August installment of the series of conversations with Halloween Artist Bazaar members is with Intricate Knot of Art For a Gloomy Day and Tarryfails Corner, a universe where soulful doodles come to life and bring happiness to an otherwise gloomy world.