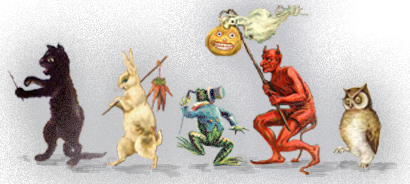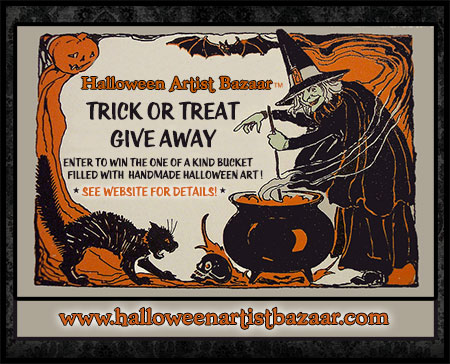 Congratulations to Laura West, Winner of the 2014 Trick or Treat Give Away. Thank you to all the Trick or Treaters!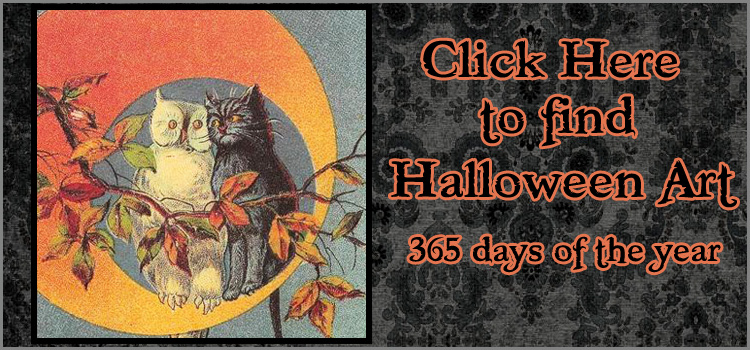 Shop Halloween Artist Bazaar Step inside and shop the bazaar! The place to find handmade original Halloween art direct from HAB members.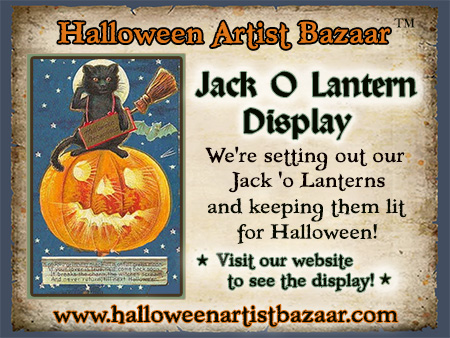 Jack o' Lantern Display
We've set out our Jack o' Lanterns and keeping em lit for Halloween!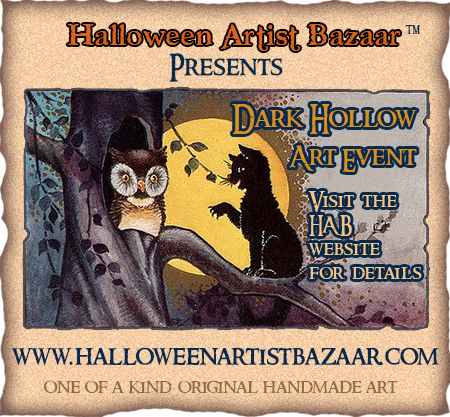 Dark Hollow Art Event
HAB Presents a collection of special edition art from the Dark Hollow presented by HAB members.
Featured Artist:
Ghostgap: A magical world of spooky haunted houses, enchanting faeries, creepy ghost and vampires handcrafted by Julia Chibatar of Ghostgap.